Here's a list of all her roles during her career:

-My Secret Identity(TV Movie)- guest role in the episode "Forbidden Ground";

-appeared on the Canadian TV series "Friday the 13th" as a guest star in episode "The Playhouse";

-The Challengers- starring role as Mackie Daniels/Mac Dales, 1989;

-War of the Worlds- guest apperiance in episode 2.15 "Candle in the Wind";

-In Defense of a Married Man(TV Movie)- small role as Amanda Simmons, 1990;

- Forever Knight- guest role as "Katherine" in episode "last Act";

-

Road to Avonlea- Canadian TV series, played Felicity King

-By Way of the Stars

-the famous mini-series in which she has a main role as Ursula von Knabig, 1992;


-Happy Christmas, Miss King(TV Movie)- continuation of "Road to Avonlea", plays Felicity King, 1998



-Pirates of Sillicon Valley(TV Movie)- main role as Arlene, 1999;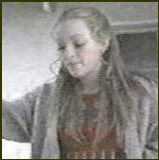 -Johnny-(theatrical Movie)- plays Alice, 1999;

-Dear America-plays Annie Clark in "So Far From Home", 1999;

-Jewel (TV)-plays Sarah,2001;



(photo from Shelly)


-Avenging Angelo-plays Shoe store employee,2001

Gema was one of the best performances at the Summerworks Festival for her performance as Helen in Sweet Phoebe .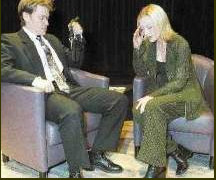 She also appeared in Picasso at the Lapin Agile at Theatre Aquarius.
Her stage credits include The Queen in Winnie the Pooh, Little Marie Antoinette in the opera Andrea Chenier as well as productions of Into the Woods, Chess and West Side Story.
Gema has appeared on the World Vision Telethon together with Mag Ruffman( Olivia Dale in the TV series "Road to Avonlea" )She appeared as a supporter, and had a trip to Guatemala to visit her sponsor child.



While studying at Queen's University, she and few other students have made a film project called "Rogue". I've put the info about this project here:

"Asked by a client to create a world of illusion to fool his family back home, Dominic Famileghetti, professional photographer, begins a task and friendship that extends beyond death. But when the client's son comes, seeking answers, Dominic must decide whom to believe and where his loyalties lie."
Filmmakers: Ashley Aitken, Chris Kennedy, Zachary Math and Gema Zamprogna.
With: Toby Steel, Tim Fort and Zachary Math.
Year:1998


*Photos mostly borrowed from Damian's site, which, for some reason doesn't exist on the net anymore :(